Triple Threat #1 - 5 helpful links for your holiday planning
1. Holiday checklists X 5 from Martha Stewart just might help you keep your sanity in check over the next month or so - visit
he
re
.
2. Festive holiday cocktail recipes can be found on Eating Well by clicking
here
.
3. Lots of free Christmas printables courtesy of Botanical Paperworks by clicking
here
.
4. I've been a fan of FlyLady for years, though I haven't always followed her advice like I should. Check out her version of holiday preparedness by clicking
here
.
5. Want to make some adorable handmade ornaments? Check out
these
by UCreate.
Triple Threat #2 - 5 fab gifts for the women on your list (I love all of these)
1. Love this aromatherapy line from Bath and Body Works. It smells so good, feels so good, and does such a great job moisturizing winter skin. Plus, the eucalyptus spearmint is rejuvenating - I love anything mint or citrusy.
2. A black North Face vest has been calling my name. Sounds warm although I'd prob look a little too puffy in it - oh well, whatev.
3. Oh my gawd. I'm loving this coat from Macy's. It's rather Olivia Pope in style, don't ya think? I could totally rock this baby. (Even with my friends and family discount, I don't think there's any chance this baby will end up under my tree.) I actually love this whole outfit. Just change it to dark hair, a little older, and a little curvier; this could totes be me. Lol!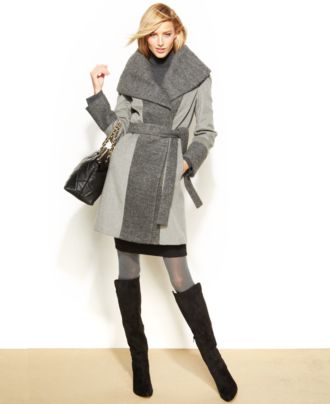 4. These over the knee boots make my li'l heart go pitter patter too. At least they're a little more in budget for most of us, right? (Idk about brown versus black, though. Maybe they come in gray? Or maybe I could get both?)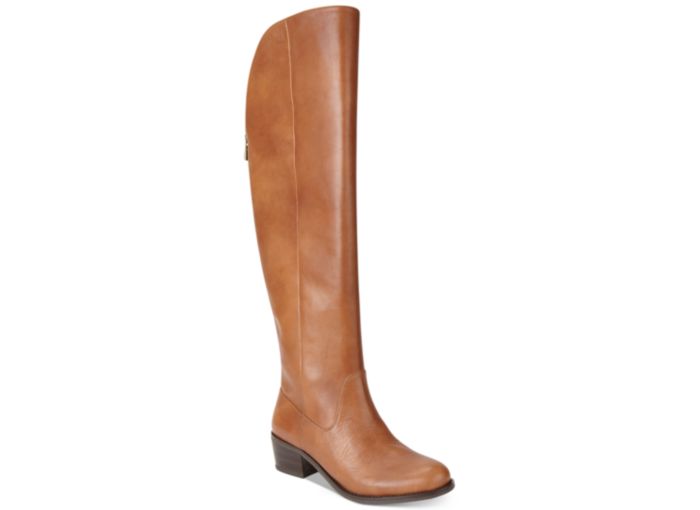 5. This bangle style bracelet is absolutely gorgeous! Wouldn't it be even better if there were a special message engraved inside of it? Love! (Silver jewelry is my absolute fave. That's a plus since it's cheaper than gold. Haha)
Triple Threat #3 - 5 fun holiday activities (if you live in the greater Nashville area for most of these)
1. Want to go listen to some Christmas music that should be fab? Join the fella and me at Holiday Pops right here in BG. (You can buy tickets to this event
here
.)
2. I hear the Rockettes show in Nashville is amazing. Tickets are available
here
.
3. Maybe a movie is more your style. I'm hoping to see this flick at an Imax Theater sometime this holiday season. To me, it just screams to be a large theater experience.
4. What seems more fitting during the holiday season than going to see a production of
The Nutcracker
?
5. Finally, consider catching a parade in your hometown. It's not my favorite thing to do when it's super cold outside, but I always enjoy it when I make the trip. In my area, some of the small towns around us have evening parades that I think are much prettier than the daytime kind. You could go to the Smiths Grove parade; check it out
here
. Or you could visit the Glasgow parade
here
. They definitely capture the small-town flavor of Americana if you're willing to venture off the beaten path of larger cities. I bet there are similar small town parades near you!
Stay tuned for another episode of Holiday Helper next Thursday - I hope it's helping you get in the spirit of the season just a bit. :)